Category Archives:
Manx Norton Project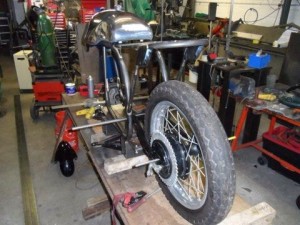 On the Manx Norton project front:
The Manx engine is in production at Andy Molnar's. The frame is under construction at Dave Degens, under our precise instruction regarding its geometry and construction.
Our design and manufacture of the Left foot gear change linkage is under way along with rear sets and rear brake pedal and linkage. Again look out for photos as we progress.
More to follow soon.